As 2019 draws to a close, WiSE hosted events promoting healthy eating as students head into the holidays and winter break.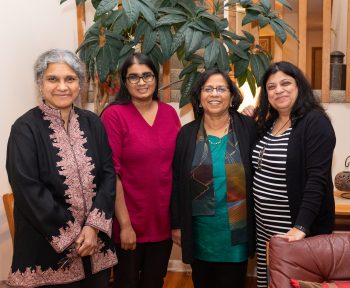 On December 4, WiSE Future Professionals Program (WiSE-FPP) held its annual end-of-year dinner. This year's program focused on how students could maintain a nutritionally balanced diet to enjoy optimal health. The special guest for the night was Dr. Sudha Raj, Teaching Professor in the Nutrition Science and Dietetics Program at Falk College.
During the program, students learned how food variety, balance, and moderation are key to eating healthy. Dr. Raj also provided a range of tips for students eating on a tight schedule and budget while meeting their nutritional needs.
To find information about healthy eating, visit the The Academy of Nutrition and Dietetics' website at eatright.org (offsite).
Click here to learn more about Dr. Raj.