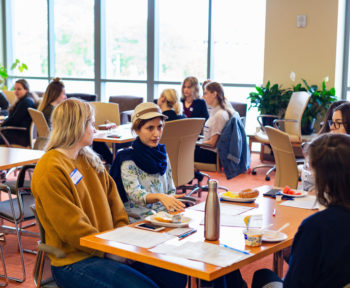 On October 1, WiSE hosted its 2019 WiSE Future Professionals Program (WiSE-FPP) Fall Welcome & Orientation.
WiSE-FPP is a two-year professional development and support program for women pursuing masters and doctoral degrees in science, technology, engineering, and mathematics (STEM).  The program facilitates career development and planning, through multiple workshops and events on topics such as career resiliency, productivity, and work-life balance.
The next WiSE-FPP event, on October 29, will discuss sexual harassment and gender discrimination.
To learn more about WiSE-FPP, please visit our WiSE-FPP page.