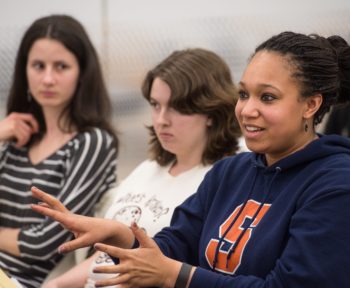 WiSE offers two opportunities for undergraduate women students in STEM at Syracuse University:
In addition, the WiSE Summer Research program was offered for the first time in 2019. Seventeen undergraduate women students participated in the successful pilot.
First Year Forum, a six-week course for undergraduate students interested in learning more about women in STEM, was also offered (in 2018 and 2019).
For more information, please see WiSE 2019 Summary (721kb PDF).