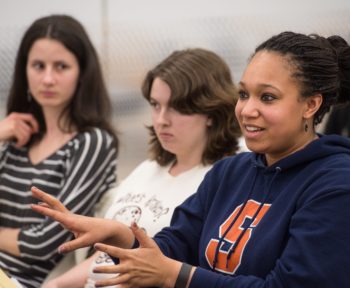 WiSE offers two opportunities for undergraduate women students in STEM at Syracuse University:
In addition, the WiSE Undergraduate Research Support Program was offered for the first time in summer 2019. Seventeen undergraduate women students participated in the successful pilot. Research support for undergraduates was again provided in 2020 and 2021. See this Syracuse University News article to learn more.
First Year Forum, a six-week course for undergraduate students interested in learning more about women in STEM, was also offered in 2018 and 2019.