Faculty initiative and involvement make WiSE one of the most successful programs for women at Syracuse University.
Since 1999, WiSE has been on the cutting edge of gender inclusion, providing strong support for equality, pipeline persistence, and career capacity building. Women faculty in STEM appreciate the program's informality and responsiveness, as well as its community-building and interdisciplinary approach.
Through a professional network and regular programming, WiSE links women in STEM across campus, facilitating their ability to accomplish much more than they would as individuals. WiSE not only helps women faculty support one another, but also assists them in nurturing and encouraging women students in STEM.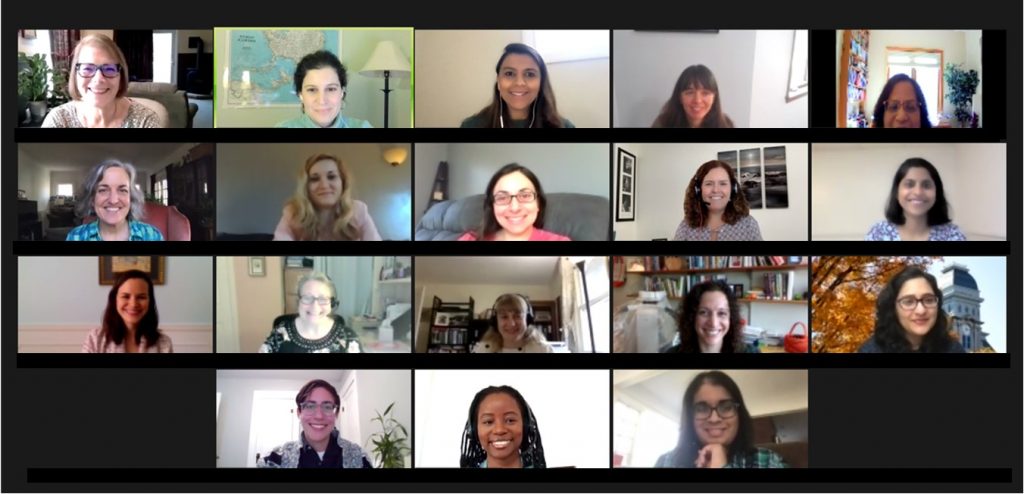 Programming generally focuses on the follow areas:
Welcoming, interdisciplinary community
Network building and mentoring
Developing capacity and information sharing
Work/life balance and productivity
Recruitment, advancement, and recognition

To note, WiSE also partnered with SU ADVANCE, an NSF-funded Institutional Transformational Grant, from 2010 to 2017.
View a short introduction to WiSE for new faculty (video offsite).
See our calendar for upcoming events.
See also WiSE faculty co-directors and advisors.
Interested in learning more? Please contact us.