Dr. Iwona Klonowska, a Research Associate in the Thermochronology and Tectonics group in the Department of Earth Sciences at Syracuse University was recently recognized as the recipient of the 2019 Jan Bergström Young Scientist Award. The Geological Society of Sweden annually presents this award to recognize young geoscientists who are making noteworthy research contributions.
"I am genuinely honored to have been awarded the Jan Bergström Young Scientist Award for 2019," Dr. Klonowska said. "Being recognized by the geological community for the scientific input just two years after my dissertation makes me feel empowered. Such awards show that all the energy we put into our research does matter for science and society."
Dr. Klonowska is a postdoctoral member of Women in Science and Engineering (WiSE). She attributes her opportunities and success to her mentors and network, and hopes that others can also benefit from opportunities in science fields.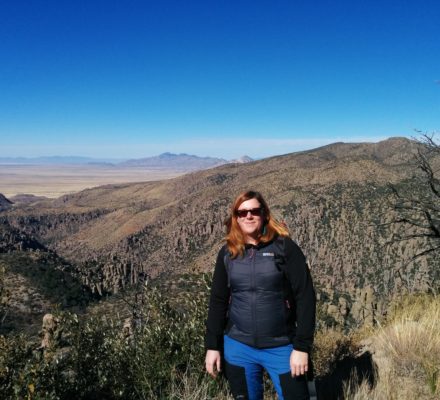 "I was fortunate to have amazing mentors and create a diverse network early in my career; it has opened an exciting scientific path for me and enabled to be a postdoc here at Syracuse University," she said. "I wish we can attract more young people to make scientific careers and give them an opportunity to work at any research institution around the world."
Congratulations, Dr. Klonowska!