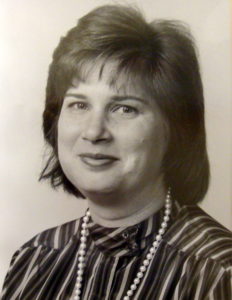 The Norma Slepecky Lecture and Awards Ceremony were held on April 14, 2017. Dr. Slepecky was an auditory neuranatomist and member of the Institute for Sensory Research at SU. After her death in 2001, family, friends, and colleagues endowed this lectureship and prize. Dr. Slepecky was a passionate researcher and advocate for student research.
Slepecky Committee Chair, Linda Ivany, presented awards to three undergraduates who most impressed the faculty reviewers. Anniya Gu (Senior, Biology), nominated by Eleanor Maine, received a second place award for her research entitled, "Ubr-5, a conserved hect-type e3 ubiquitin ligase, negatively regulates notch-type signaling in Caenorhabditis elegans."
Genevieve Starke (Senior, Mechanical and Aerospace Engineering), nominated by Jacques Lewalle, submitted "Directionality and pulsing of acoustic propagation to the far-field of a supersonic jet flow," which also received a second place award.
Albanie Hendrickson-Stives (Senior, Chemistry), nominated by Tara Kahan, received first prize for her paper, "Direct and indirect photolysis of aromatic pollutants in aqueous solution."
Brigid Hogan, George Barth Geller Professor and Chair of Cell Biology at Duke University Medical Center, lectured on, "How Embryos Build Organs to Last A Lifetime." Dr. Hogan recently identified different epithelial stem cells in adult lungs which contribute to tissue maintenance and repair. This work has opened up new ways of thinking about serious respiratory disorders. Dr. Hogan also met with graduate students and faculty.
WiSE would like to thank Biology for its co-sponsorship and WiSE Faculty Advisor Kate Lewis for hosting Dr. Hogan.
Picture Details:
2017 Norma Slepecky Award Winners & their Advisors: L-R Jacques Lewalle, Genevieve Stark, Tara Kahan, Albanie Hendrickson-Stives, Anniya Gu, Elinor Maine, and Award Committee Chair, Linda Ivany.